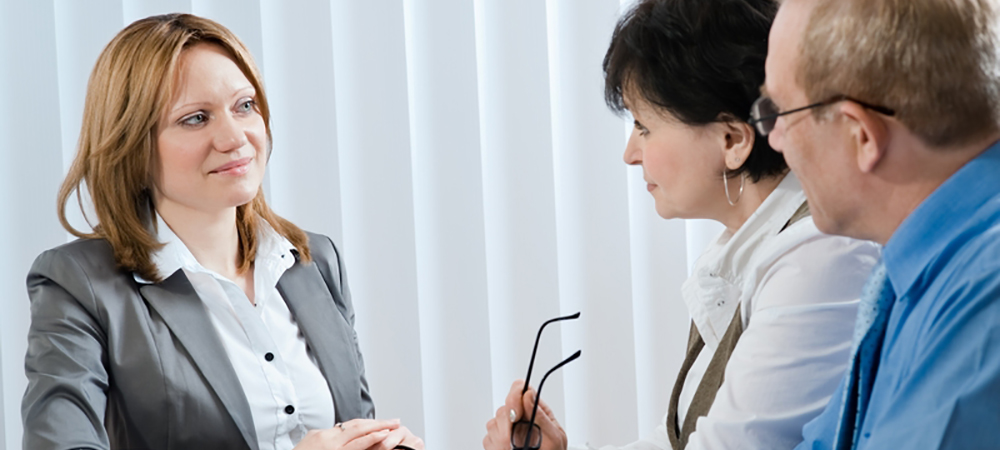 Training & Education Scholarships
Las Becas de Workforce Solutions apoyan la capacitación para algunas de las ocupaciones de alta calificación y de gran crecimiento de la región. If you're interested in pursuing training, Workforce Solutions can help you determine what you want to study, how to pay for it and where you might go for assistance. To schedule an appointment to speak with a Workforce Solutions professional today, click aquí.
Apply for Financial Assistance
¿Porqué capacitarse?
The reason to get job training is to prepare for an occupation that employers need and that pays well. Two Workforce Solutions products, available online at no cost to you, can help you make sure the education or training you want to pursue will really help you get a good job:
La Industria y perfiles profesionales y Orientación profesional pages on this website will help you identify the best job opportunities in the Gulf Coast region, now and in the future. La página de perfiles también ofrece una lista de escuelas en la región de la Costa del Golfo de México que ofrecen cursos para cada una de las ocupaciones elegidas.
How Will You Pay for Education & Training?
Once you know which career you want to pursue, Workforce Solutions staff will help you figure out how to pay for any training or education you might need. Podemos ayudarlo a completar un presupuesto, a determinar su elegibilidad y brindarle asistencia para solicitar distintos tipos de ayuda financiera.
You can check out a variety of resources and websites below.
¿Qué es la Red de proveedores de capacitación?
La red de proveedores de educación y capacitación de Workforce Solutions es un grupo de organizaciones aprobadas para ofrecer diversos servicios educativos y de capacitación a nuestros clientes. Career and education institutions must complete the application process to be listed on the statewide ETPL by Texas Workforce Commission (TWC). Once the school and program are approved, Workforce Solutions screens them to be added to the Training Provider Network. Services provided by career and education institutions are grouped into three categories: Basic Skills, Career Training and Career Advancement Training.
Habilidades básicas include adult basic education classes, English as a Second Language instruction, job readiness and general computer literacy training (ex: Microsoft Office Products). If you need to brush up on your basic skills, learn English, or prepare for high school equivalency (GED), there are several programs in the community available at no charge. Our career office staff can help you find one. Workforce Solutions puede ayudarlo además a pagar el examen GED.
Capacitación de empleo refers to courses or programs that prepare you for a specific occupation. Workforce Solutions provides support for occupations in the Gulf Coast region's targeted industries. Courses may lead to certificates, associate degrees, and/or bachelor's degrees. Examples include Registered Nursing, Welding and Petroleum Engineers.
Capacitación para el desarrollo profesional consiste en cursos o seminarios de corta duración para ayudarlo a desarrollar habilidades adicionales y/o avanzar en su profesión. Career advancement may include testing/assessment to demonstrate competency and may also include training to allow an individual to transition existing skills from one occupation or industry to another. Los ejemplos de la capacitación para el desarrollo profesional incluyen capacitación sobre SAP, capacitación adicional sobre soldadura (MIG, TIG, Fluxcore, etc.), y redes + capacitación.
Workforce Solutions provides scholarships for customers who want and need training in a wide array of high-skill, high-growth occupations. This informe presenta datos de rendimiento para los distintos proveedores que nuestros clientes usaron para capacitarse.
How Do You Qualify?
You must be a resident of the Gulf Coast region
Debe completar nuestra solicitud de ayuda financiera y brindar una prueba de elegibilidad
Debe cumplir con los requisitos de elegibilidad que incluyen edad, nivel de ingreso familiar, estado laboral, etc., y debe proporcionar los documentos que los acrediten (ver "Documentos comunes" a continuación)
En ocasiones, Workforce Solutions tiene un registro de algunos de los formularios de ayuda financiera. Una vez que complete la solicitud podremos discutir su elegibilidad específica.
Common Information & Documents
Prueba de ciudadanía estadounidense o permiso de trabajo en los Estados Unidos

Selective Service registration for males born on or after January 1, 1960

Comprobante de ingreso de todos los miembros trabajadores del hogar, incluso nombre, dirección y número de teléfono del empleador, horas/días de trabajo, tarifa y calendario de pagos

Proof of household income received from other sources such as Child Support, SSI, etc.

Prueba de despido (como por ejemplo, una carta de su empleador) y/o documentos de los beneficios del seguro de desempleo

Prueba de su registro y horario escolar actual que incluya la documentación de su plan de carrera (si corresponde), además de sus créditos/horas reloj si va a la escuela
For a complete list of acceptable documentation, click aquí.


To Apply
To submit your scholarship application, Click aquí. You will need to follow the prompts in the online database to submit your application. You can review this desk aid for assistance with navigating the online process.

If you are unable to submit your financial aid application online, contact your local oficina vocacional to speak with a Workforce Solutions professional for assistance.
NOTE: If you're interested in one-time or short-term assistance, please visit one of our offices first - there's no need to complete the online application.